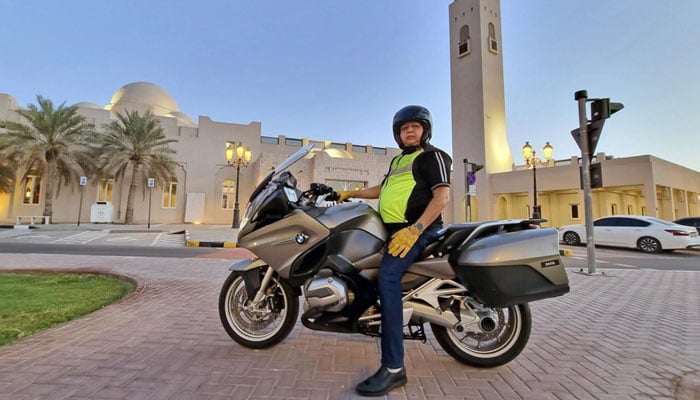 When it's time for prayer, you pray in any nearby mosque and especially Fajr prayer is done in a mosque near your home, but today we introduce you to a person who rides a bike. They perform Fajr prayer daily in a new mosque.
65-year-old Mohammad Dawood, who is originally from Pakistan but lives in Sharjah, has a unique passion and wishes to pray Fajr in every mosque in the UAE in his lifetime.
Mohammad Dawood rides a BMW 1200 RT sports bike and goes out on a mission to offer Fajr prayers at a new mosque for a third of the night.
According to foreign media, Muhammad Dawood has offered Fajr prayers in around 100 mosques in northern UAE, which he has also experienced through Vlogging on his YouTube channel 'In Love with the Mosque'.
Mohammad Dawood has expressed his desire to pray in all 4000 mosques in the UAE on his sports bike.