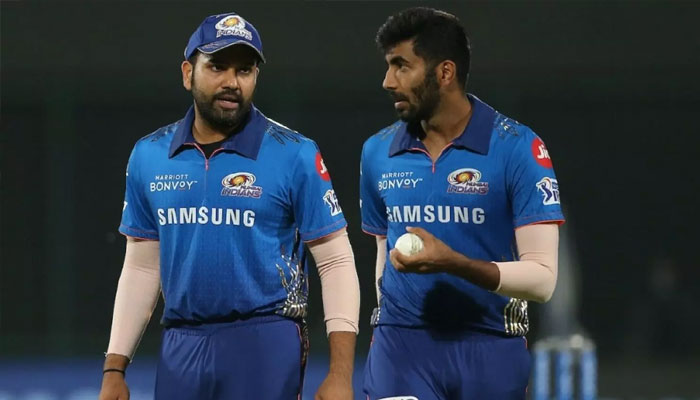 Indian captain Rohit Sharma has spoken about fast bowler Jasprit Bumrah, who was out of the recent T20 World Cup due to injury.
Yesterday, during the press conference of the captains involved in the World Cup, Rohit Sharma, in response to a question, said that as far as Jasprit Bumrah is concerned, he is a quality bowler who has been giving good performances for India for many years.
The Indian captain admitted that no team can do anything about injuries, we talked to many specialists about giving Bumrah the World Cup, but we did not get a positive response from anywhere.
Ravit Sharma said that although this World Cup is important, but since Bumrah is 27 to 28 years old, his career is more important for us than the World Cup, Bumrah has a lot of cricket yet so we could not take any risk.
Talking about Bumrah's absence in the World Cup, Rohit Sharma said that there is no doubt that we will miss Bumrah during the tournament.
It should be noted that Jasprit Bumrah has been ruled out of the T20 World Cup due to a back problem and India has included Mohammad Shami in the squad as his replacement.