Another popular couple of Pakistan drama industry, Imran Ashraf and Karan Ashfaq got separated.
Imran Ashraf and Karan released a joint statement on Instagram informing their fans about the news of separation.
In an Instagram statement, Imran Ashraf and Karan wrote, "It is with a heavy heart that we announce that we have mutually and respectfully decided to part ways."
The statement added, "Our main concern for both of us will be our son Roham, to whom we will continue to be the best parents. We request fans and media to support us during this difficult time and respect our privacy." Do, we need to move on'.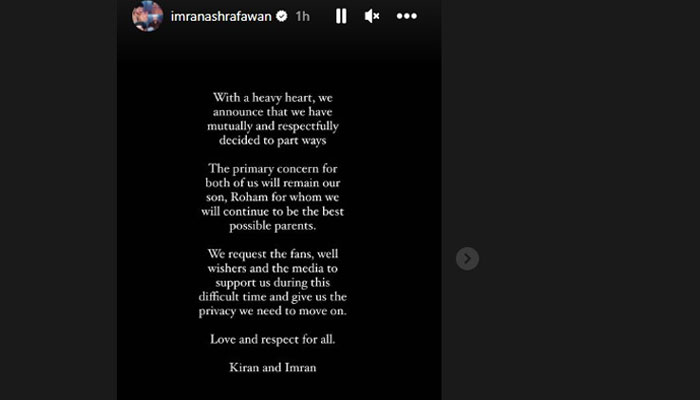 It should be noted that the news of separation between Imran and Karan has been around for a long time circulation A few months ago, Karan removed her husband's name from her Instagram account and later deleted all the photos she shared with her husband Imran Ashraf.
It should be noted that actor Imran Ashraf married model Karan Ashfaq in 2018 and both have a son named 'Roham'.