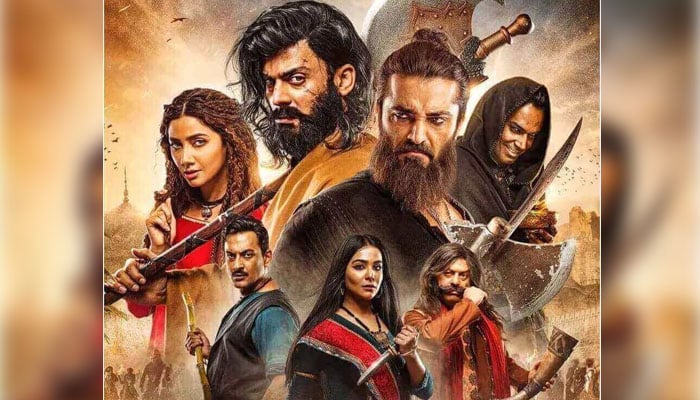 Presented by Geo Films, Encyclomedia and Lashari Films' masterpiece, 'The Legend of Moolah Jat' is in full swing worldwide.
The Legend of Moolah Jutt has become the most popular film of Pakistan with a rating of 9.5 on the international website IMDB.
The film surpassed many Punjabi and Indian films in the UK, Canada and the US.
The Legend of Moolah Jutt earned Rs 19 crore in five countries in just three days.
There are long queues in theaters to watch the blockbuster movie, fans are also ready to watch the movie again.
It should be noted that the cast of the film includes Fawad Khan, Mahira Khan, Hamza Ali Abbasi, Hamaima Malik, Gohar Rashid and others.