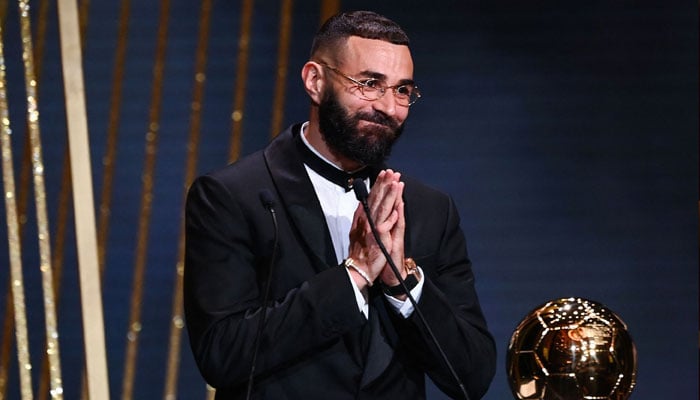 French footballer Karim Benzema won the Ballon d'Or 2022 Player of the Year award.
Karim Benzema is the fifth French player to win the Ballon d'Or, the last time France won the award was Zinedine Zidane in 1998.
Benzema played a key role in Real Madrid winning the Champions League and La Liga, scoring 44 goals last season.
It should be noted that the Ballon d'Or award is given by France Football to the best footballer of the year while 180 journalists from around the world vote for the winner. Last year, this award was won by Lionel Messi for a record 7th time.
French football authorities announced the 30-player nominations for the 2022 Player of the Year award on August 12, which did not include Lionel Messi for the first time since 2005.