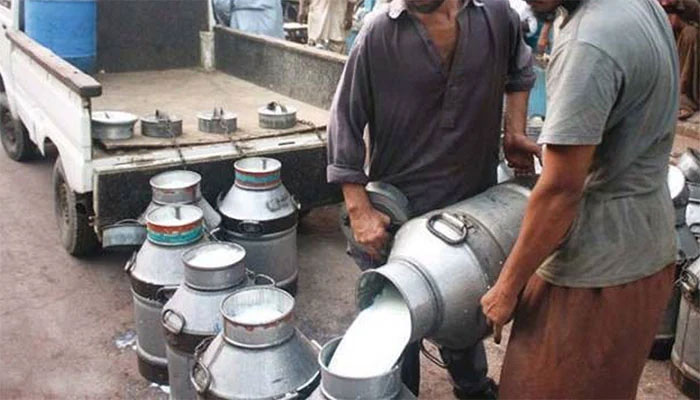 Karachi's profiteering milk sellers violated government orders overnight and increased the price of milk by Rs 20 per liter arbitrarily.
After the increase in milk prices in Karachi a few months ago, the milk sellers increased the prices again by Rs.20 per liter overnight, after which milk started selling at Rs.200 per liter in the city.
Milk sellers attributed the rise in prices to the loss of livestock and crop damage during the floods.
Citizens say that it has become difficult to buy milk after the continuous increase in prices, the district administration should ensure the sale of food items on its own issued list to control inflation.