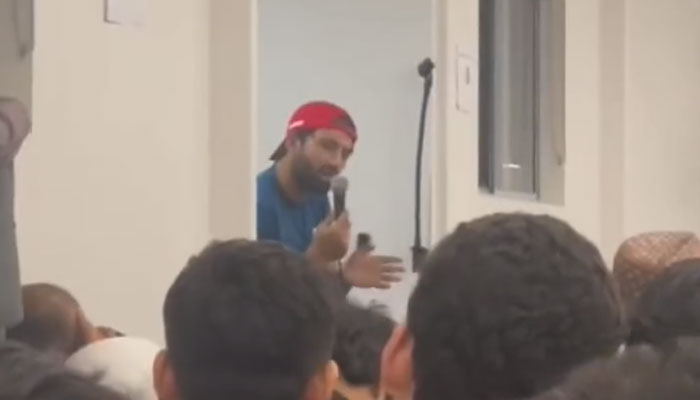 The video of the national cricket team's wicket-keeper batsman Muhammad Rizwan's dawat tabligh has once again gone viral on social media.
The Pakistan cricket team is currently in Australia to play the ICC Men's T20 World Cup, the national team arrived in Melbourne today from Brisbane.
According to the viral video on social media, after reaching Melbourne, wicketkeeper batsman Muhammad Rizwan came to preach in the mosque.
In the video, it can be seen that Rizwan is giving dawa tabligh to the people present in the mosque.
It should be noted that even earlier, videos of Rizwan preaching in mosques have gone viral.