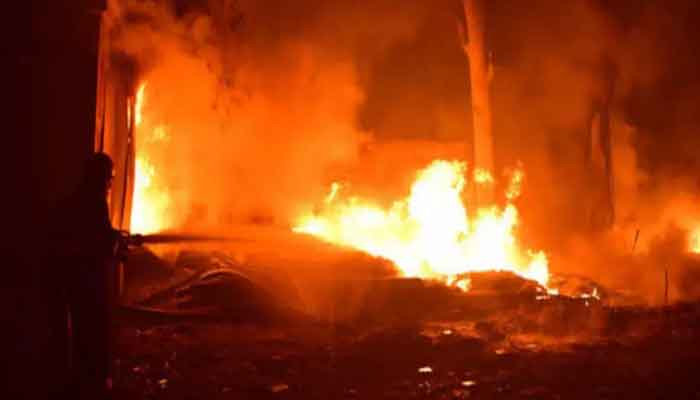 In Indian Punjab, a fanatic man burnt his wife, two step-children and mother-in-law alive.

According to Indian media, 33-year-old Kuldeep alias Kali, a resident of Khursheedpur village in Jalandhar district, married Paramjit Kaur a year ago, who already had two children, while Kuldeep's first wife also died, which made him There was a son, but the relationship between the husband and wife was unpleasant since the marriage.
According to media reports, two days ago, Kuldeep alias Kali came to his in-laws with his companions and set fire to his wife, two step-children and mother-in-law and locked the door from outside.
According to the Jalandhar police, all the people died of severe burns in the incident, among the dead are Kuldeep's wife, 8-year-old daughter, 5-year-old son and mother-in-law.
Paramjit Kaur's grandfather, who survived by sleeping some distance from the house, said Kuldeep was threatening his granddaughter to leave her two children and also electrocuted both of Paramjit's children. At that time, Kuldeep wanted Paramjit Kaur to leave the children and stay with him, but he refused, which led to a rift between the couple.