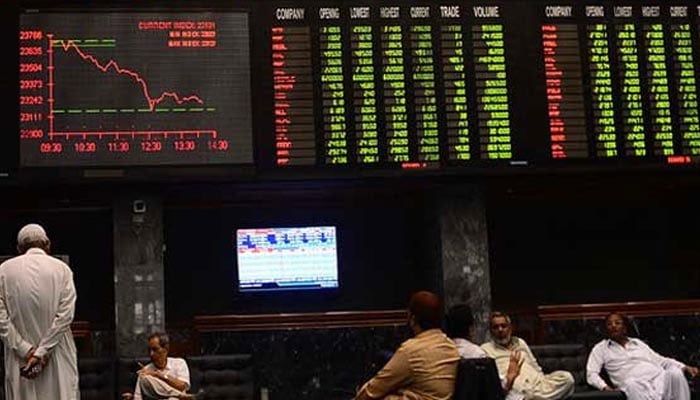 The negative reaction in the stock market on the disqualification of former Prime Minister Imran Khan disappeared within a few minutes.
The Pakistan Stock Market 100 index ended the business on positive points. 100 index closed up 76 points at 42213.
In the stock market today, the turnover of 28 crore shares was settled at Rs 7.87 billion, while the market capitalization increased by Rs 7 billion to Rs 6839 billion.
It should be noted that the Election Commission has declared Imran Khan ineligible in the Tosha case. After being disqualified by the Election Commission in the Toshah Khana case, Imran Khan cannot remain the party chairman after sitting in the National Assembly.
The Election Commission said in the decision of the Tosha Khana reference that Imran Khan was involved in corrupt practices, so legal action is initiated against him.