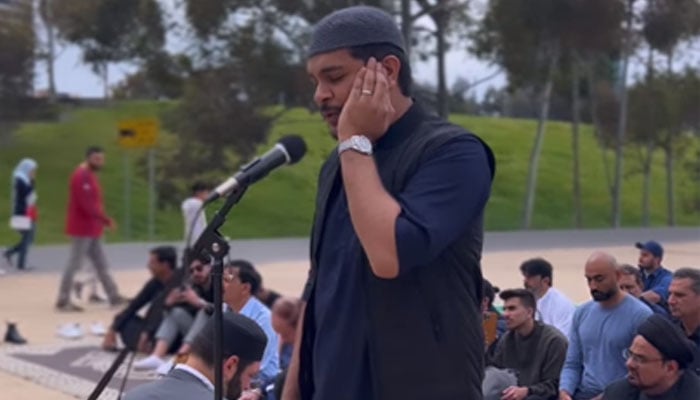 Asim Azhar, the renowned singer of Pakistan, gave the Friday call to prayer in Melbourne, Australia, the video of which is popular on social media.
Asim Azhar shared the video on his Instagram account and also captioned it.
The singer wrote 'This is the best Friday ever for me, Alhamdulillah. I had the honor of giving the call to prayer for the Muslim community here in Melbourne.
Asim Azhar said 'The beautiful thing was that people of all sects came together and prayed'.
The singer said to the fans, "Don't worry, we have prayed for no rain in the Indo-Pak Takre on Sunday."
It should be noted that the T20 World Cup match between India and Pakistan will take place on October 23, tomorrow at the Melbourne Cricket Ground in Australia. There are strong chances of rain in Melbourne on Sunday.