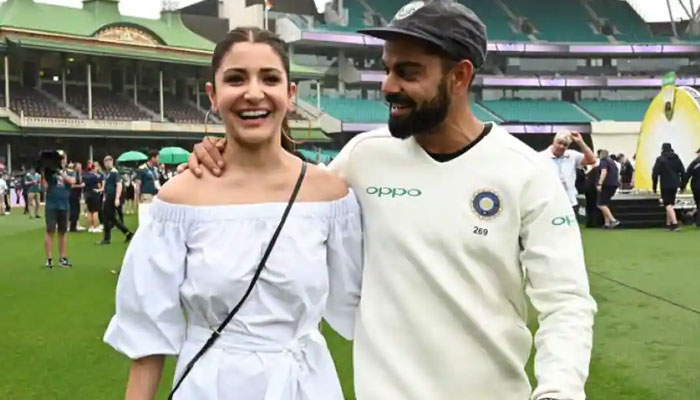 In the Super 12 stage of the ICCT Twenty20 World Cup, India defeated Pakistan by 4 wickets after a thrilling encounter thanks to Virat Kohli's brilliant batting.
Virat Kohli scored an unbeaten 82 runs off 53 balls with the help of 4 sixes and 6 fours.
While cricket fans are praising Kohli for his brilliant batting, his wife and Bollywood actress Anushka Sharma has also expressed her happiness.
In a message to Virat Kohli in a post on Instagram, Anushka Sharma said, "Awesome, you have brought so much happiness in people's lives tonight that too on the occasion of Diwali."
Anushka said that you are an amazing person whose courage, determination and conviction are heart-warming.
The Bollywood actress said, "I watched the best match of my life, although our daughter is too young to understand why her mother was dancing and screaming in the living room, but one day she will understand that she 's father played his best innings that night and he was in a very tough situation earlier but he came out stronger and better than before,' Anushka added, 'I am proud of you.