Who would not have heard of Mowgli's role in the Jungle Book movie or cartoon?

This character from the book published in 1894 by the British writer Joseph Rudyard Kipling has become famous all over the world thanks to Disney Studios.
But did you know that this Raised Among Wolves character is not fictional, but inspired by a real person?
The story of this personality is quite interesting which dates back to the 19th century.
The individual, named Dina Saturday, was born in the early 1860s and was discovered by a group of hunters in February 1867 in a wolf den in the state of Uttar Pradesh.
The same person inspired the author of The Jungle Book, after which the book was written, but the real story is not as happy as Mowgli's.
When Dina Saturday was discovered by hunters at the age of 6 (supposedly), he could not stand and walk but walked on all fours like an animal and was part of a herd of sheep.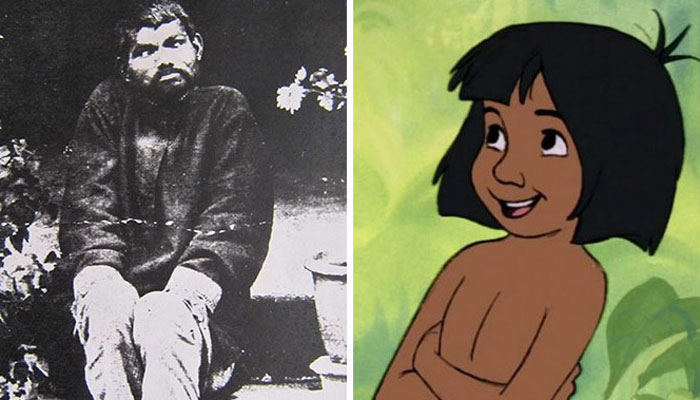 When the hunters saw him going into the cave with the wolves, they were shocked and terrified.
But this mysterious child had also increased their curiosity, so they decided to reach him and at first they started a fire in front of the cave and brought out the wolves and the child.
After that, they killed the hunting wolves and took the child with them.
The child was taken to an orphanage and was named Saturday because he arrived at the orphanage on that day.
There the child faced many difficulties because he had no knowledge about human life.
Officials at the orphanage thought he was crazy, but he still displayed some degree of defiance, but he never learned to speak.
Many people at the orphanage tried but he was never able to speak, read or write.
Instead, he used to communicate with other people in animal sounds and walked on all fours.
However, after spending a few years there, he learned to walk like a human, but still faced difficulties in dressing.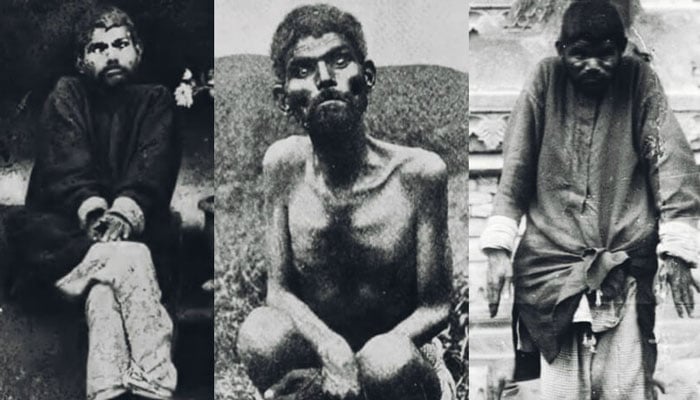 When he arrived at the orphanage, he refused to eat cooked meat while sharpening his teeth with bones.
Interestingly, despite everything he managed to make a friend and he was also a kid who grew up with animals, possibly because of this they became close to each other.
Even after 10 years of living with humans, Dina Saturday was very fearful and was only 5 feet tall with huge teeth.
People believe that having spent most of his childhood with wolves, he considered himself an alien among humans who had been forcibly removed from home.
Dina Saturday adopted very few human habits and one of them killed her and that habit was smoking.
Many believe that he contracted tuberculosis (TB) as a result of smoking.
As a result of this disease, he died in 1895 at the age of 29.
Inspired by the same story, Joseph Rudyard Kipling wrote his famous book The Age, but he never explicitly acknowledged that his portrayal of Mowgli was inspired by Saturday.
But some parts of the story are exactly as seen in Dina's life.
However, unlike Mowgli, Dina did not leave the forest of her own free will, but was forcibly made a part of human society.