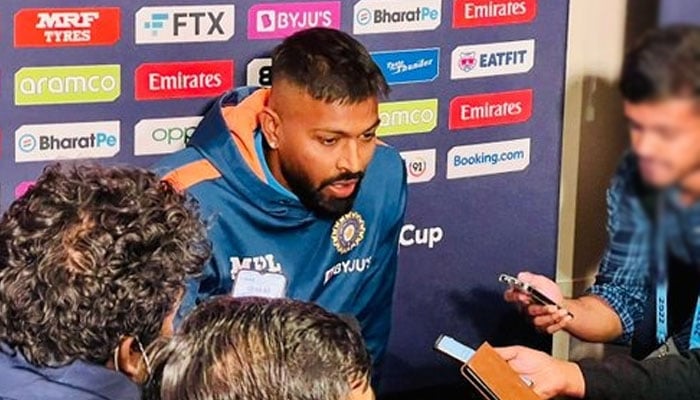 Batsman Hardik Pandya, who played a key role with Kohli in India's victory over Pakistan in the Super 12 stage of the ICC Men's T20 World Cup, says the boss had planned to form a partnership after four wickets fell.
Hardik Pandya while talking to the media in Melbourne after the victory against Pakistan by 4 wickets said that after the early wickets fell, I and Virat Kohli thought that we should spend time on the wicket to bring the match closer.
He said that the wickets had fallen, so big shots were not an option, he tried to spend twenty overs, in the end he was confident that he would do it.
It should be noted that in pursuit of Pakistan's target of 160 runs, the Indian team faced a lot of difficulties in the beginning, 4 batsmen were dismissed for a total score of only 31 runs.
However, Virat Kohli and Hardik Pandya batted responsibly and took the match to the last over, when India needed 16 runs off 6 balls, Pandya was dismissed for 40 off the first ball of the over.
Later, Kohli played an unbeaten innings of 82 runs to give India victory by 4 wickets.