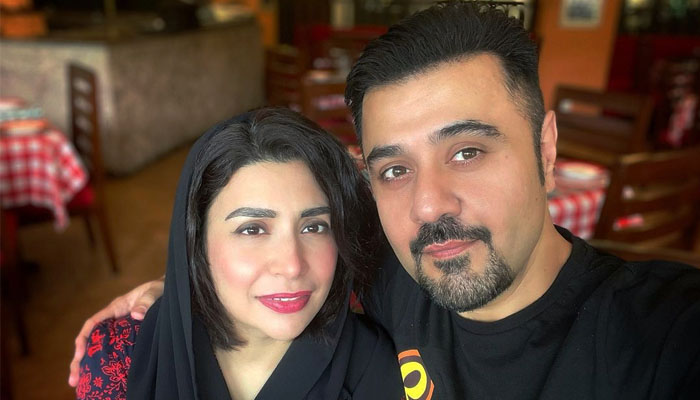 Fatima Khan, wife of Pakistani actor, comedian and host Ahmed Ali Butt, has revealed that Ahmed Ali fell unconscious during the birth of their son.
Recently, Ahmed Ali Butt along with his wife and son participated in a private TV program where they talked about their private life, the actor's wife also made some revelations regarding the birth of their son.
During the interview, Fatima, the wife of Ahmed Ali Butt, who got married in 2013, said that their son was born in 2014 when they were in London.
According to the actor's wife, childbirth rules are very different in London, where the husband is taken to the labor room with the wife at the time of delivery, while the courses given to women before delivery are also given to men. .
Fatima said that 'in these courses, it is told how to handle the baby, what difficulties may occur during their birth, however, when I was taken for delivery, Ahmed was also forced into the labor room. was brought'.
He said that 'when the process of childbirth started, Ahmed fell down on the ground in a daze, the doctors who were busy with me immediately went towards Ahmed and tried to bring him to consciousness'.
Fatima said that 'from that day I saw Ahmed completely different, he started taking care of me more and after the birth he also took care of my son'.
According to the actor's wife, keeping husbands in the labor room with their wives is a good practice and Pakistan should also have such laws.