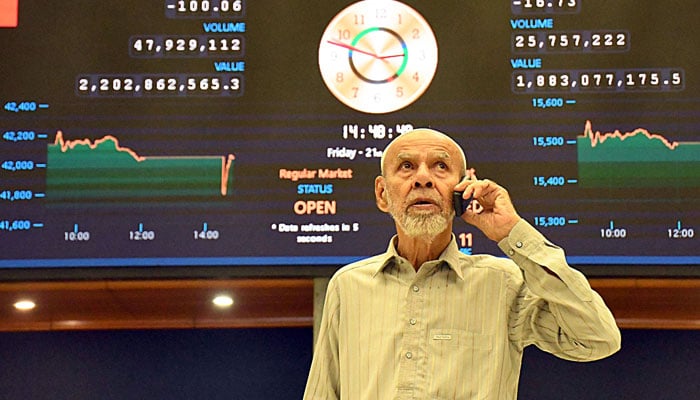 Today was a positive day for business in Pakistan Stock Exchange.
The Pakistan Stock Exchange 100 index closed at 42347 with an increase of 133 points. 226.7 million shares were traded in the share market today and the business value of the share market was more than 6 billion rupees.
The market capitalization increased by Rs 10 billion to Rs 6849 billion.