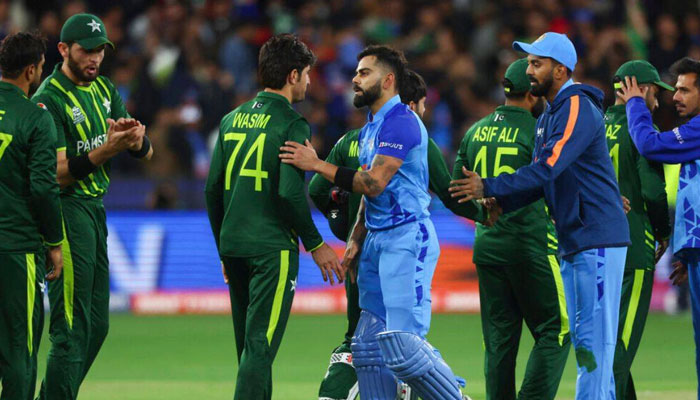 A citizen died of a heart attack during the sensational match between Pakistan and India in the ICCT Twenty20 World Cup on Sunday.
According to Indian media reports, a man died of a heart attack while watching a cricket match between India and Pakistan in Siva Sagar district of Assam. The citizen has been identified as 34-year-old Batu Gogoi.
A local police officer said the incident took place on Sunday evening when Gogoi and his friends went to a local cinema hall where the India-Pakistan match was being broadcast live.
However, during the match, Gogoi suddenly fell unconscious after which he was taken to a nearby hospital where doctors declared him brought dead.
According to the Indian media, the doctors say that Go Goi had a heart attack due to the extreme noise in the cinema hall during the cricket match, the body has been sent for post-mortem.
It should be remembered that in the Super 12 stage of the ICCT Twenty World Cup played on Sunday, India defeated Pakistan by 4 wickets after a sensational match thanks to Virat Kohli's brilliant batting.
Virat Kohli scored an unbeaten 82 runs off 53 balls with the help of 4 sixes and 6 fours.