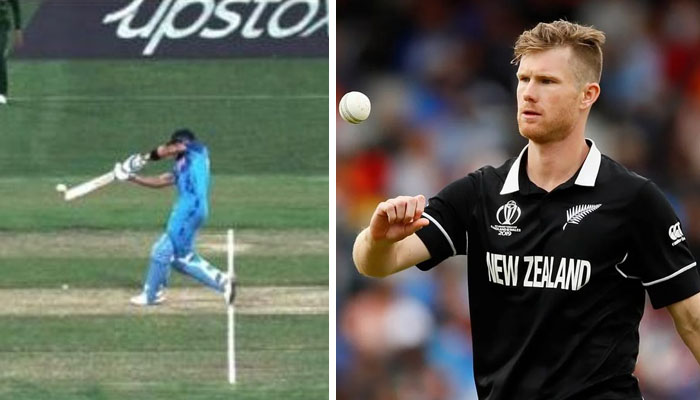 All-rounder James (Jimmy) Neesham of the New Zealand cricket team has made a humorous comment on the controversial decision given by the umpire in the India-Pakistan match in the T20 World Cup.
Jimmy Nesham on Twitter offered the hilarious no-ball advice that every player should have their waist height measured before the tournament so we can tell the umpire if the full-toss ball is below or above that mark.
It should be noted that in the World Cup T20 match between Pakistan and India, questions were raised on the controversial decision of the umpire, in which foreign cricketers including Pakistanis also expressed reservations about scoring runs after Mohammad Nawaz's no-ball and Kohli's free hit. What was expressed?
Yesterday, former New Zealand cricketer Grant Elliott was also unhappy in this regard and famous former and current cricketers are expressing their opinion in this regard.
It should be noted that India defeated Pakistan by 4 wickets in the Super 12 stage of the T20 World Cup after a sensational encounter.