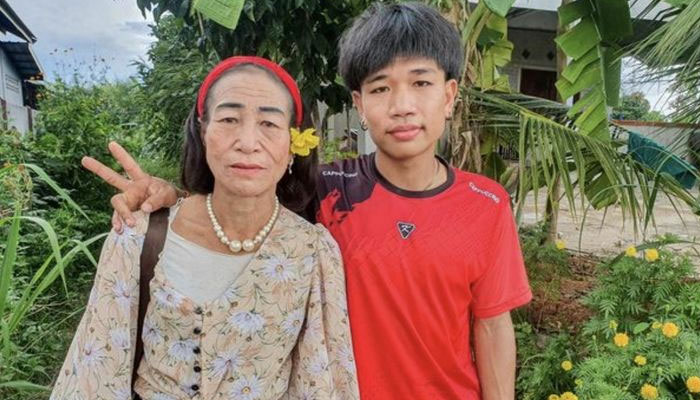 An amazing incident happened in Thailand where a 19-year-old young man surprised everyone by getting engaged to the grandmother of 3 children.
Foreign media reports According to the engagement of a 19-year-old young man and a 56-year-old woman in Thailand has surprised everyone.
19-year-old Wuthichai Chantaraj met his fiance Janla Namuangrak, 56, about 10 years ago. Later, the woman asked the 10-year-old boy for help in cleaning the house and moving some plants.
From that day the young man started visiting the lady's house and this continued. Both describe their initial relationship as friendship, but when Chantaraj turned 17, he developed feelings of love for the woman, but later both called this friendship a relationship.
According to reports, at the beginning of this year, the two told their families about their relationship and then got engaged, making their love story famous in Thailand.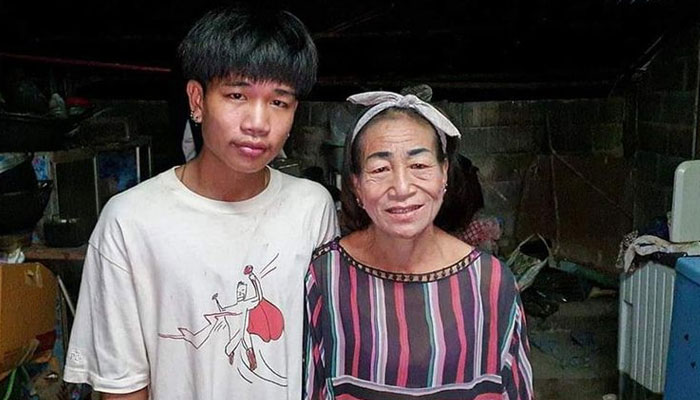 Chintaraj is like a superhero to me, says the 56-year-old woman. He helped me every day. Then when he grew up, our hearts developed feelings for each other, I was surprised because I knew him from his childhood. When we told people that we love each other, everyone thought that both of them were crazy while my children were also quite surprised.
"We both know that the 37-year age difference between us is difficult for some people to accept, but our happiness is the most important thing for both of us," he said.
According to reports, the 56-year-old woman's first marriage lasted for 20 years and then got divorced. The woman has 3 children with this husband. Who is also married and now she has also become a grandmother of 3 grandchildren.
Chintaraj and Khatun say that we both will get married soon.