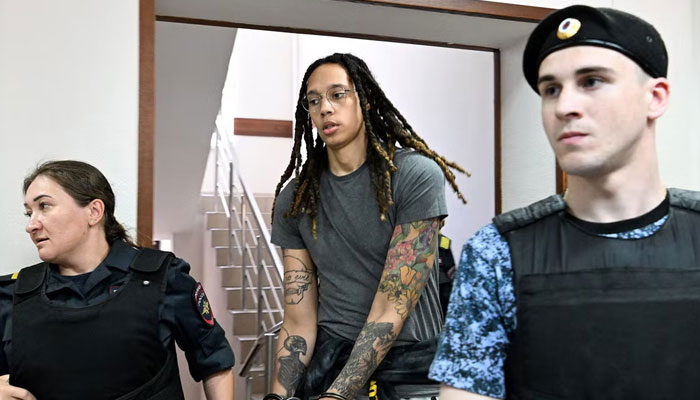 A Russian court has rejected American basketball star Brittany Griner's appeal against her drug conviction.
According to foreign media, the Russian court has upheld Britney Griner's 9-year prison sentence in the drug case.
Two-time Olympic gold medalist American women's basketball player Brittany Griner was arrested in February this year by the Women's National Basketball Association on charges of bringing banned drugs into Russian territory while participating in competitions in Russia.
In August, a Russian court sentenced him to nine years in prison and fined him 1 million rubles (about $16,990).
While reacting to the sentencing of the American female basketball player by the Russian court, US President Joe Biden described the court decision as an unacceptable decision.
Brittany Griner appealed the sentence, which was rejected by the court.