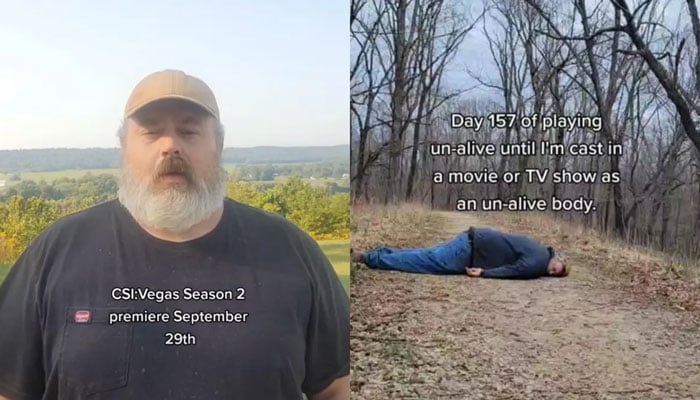 Everyone sees dreams, but very few try to interpret them.

A man who dreams of acting in TV or movies has achieved his goal with the help of Tik Tok.
42-year-old Josh Nelle from America used to appear dead in different places in Tik Tok videos and thus he became a TV actor.
Josh Nelle's TikTok account is full of videos in which he is seen as a 'corpse' and now he is playing the role of a corpse in the popular American TV show CSI: Vegas.
In this regard, he said in a Tik Tok video that 'It was a great experience'.
On a TikTok account called Living Dead Josh, he often posts videos of himself lying lifeless.
The account is being followed by more than one lakh people while the videos have received more than 4 million likes.
He said in an interview that he got this idea after seeing a Tik Tok post.
"I thought that if I played the role of a dead person well, I could get the attention of a TV show or a film production company, and that method really worked," he said.
It took them 321 days to achieve this goal, but the videos finally caught the attention of the CBS TV network.