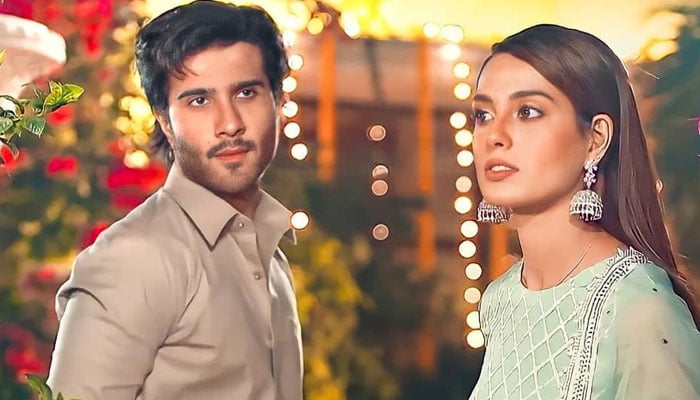 Pakistani actress Iqra Aziz has refused to work with the actor any more after Feroz Khan allegedly tortured his ex-wife.
For the past few days, some pictures of the alleged violence of Feroze Khan on his ex-wife Aliza are going viral on social media, on which many well-known personalities associated with the Pakistani showbiz industry are reacting strongly against Feroze.

In such a situation, actress Iqra Aziz has also given a strong reaction against Feroze and refused to work with him in a new project.
Iqra Aziz wrote in an Instagram post that 'staying silent against oppression is actually equal to standing with the oppressor'.
She said that to support domestic violence victims, I have taken a difficult but necessary decision that I will not work in a new project with Feroz Khan.
Iqra further said that I am standing with Aliza Sultan to get justice.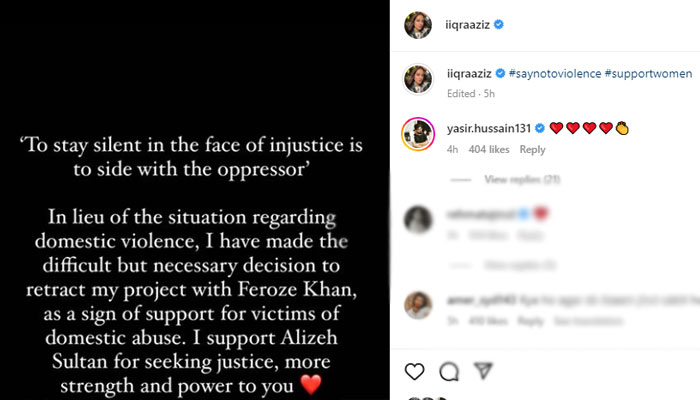 It should be noted that Feroze and Aliza's child extradition case is under hearing in the local court of Karachi, while Aliza has presented evidence in the court accusing Feroze of being tortured.