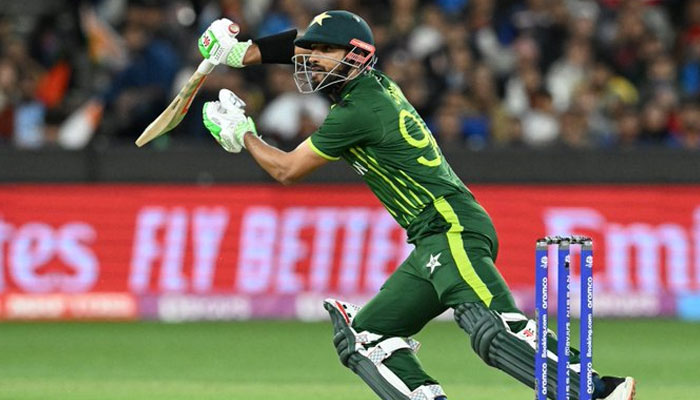 Pakistan cricket team's batsman Shan Masood says that there is disappointment after defeat, it is a pity to lose close in two matches.
After the sensational match defeat by Zimbabwe in Perth by one run, Shan Masood said while talking to the media that every point is important in this group because every team is tough, don't think ahead until the tournament is over. can
He said that we have the next three matches in hand in which we will try to do well, there is no need to tease the things that are going well, we can definitely learn from other teams but it is important to copy their style. do not have.
Shan Masood said that these two matches should show how important a good start is by Babar Azam and Rizwan, both of them are among the best batsmen in the world.
He further said that every player in the team has his own responsibility, today we did not fulfill our responsibility as a batting unit, this is not acceptable, the mistakes we made today will not be repeated in the future. I am very sorry for the way I lost my wicket, I should have stood up and won the match. The solution to this disappointment is to come to the ground and play well.
It should be noted that Zimbabwe defeated Pakistan by one run after a sensational match in Group Two of the T20 World Cup.
Chasing Zimbabwe's target of 131 runs, Pakistan team managed to score 129 runs for 8 wickets in the allotted overs.