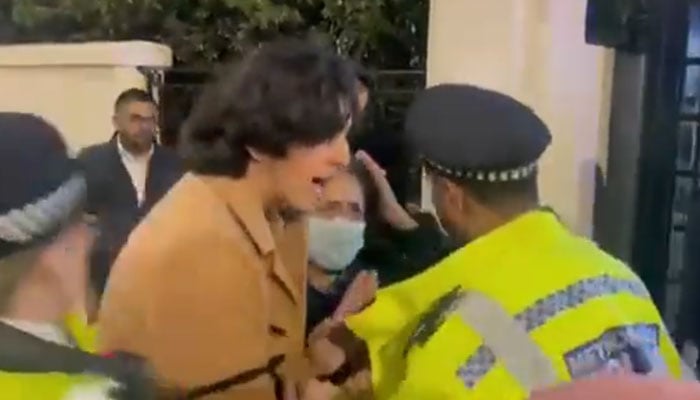 Workers of Tehreek-e-Insaf and Muslim League-N came face to face outside Nawaz Sharif's residence in London, Avenfield.
PTI supporters staged a protest outside Avonfield in solidarity with Imran Khan's long march.
Muslim League League workers gathered outside Avon Field in solidarity with Nawaz Sharif and Maryam Nawaz and the workers of both parties raised slogans against each other.
A fight broke out between PTI protesters and Mian Nawaz Sharif's security guard, after which the local police detained and handcuffed PTI supporter Shayan Ali.
The police later released Shayan Ali without further action after investigation.