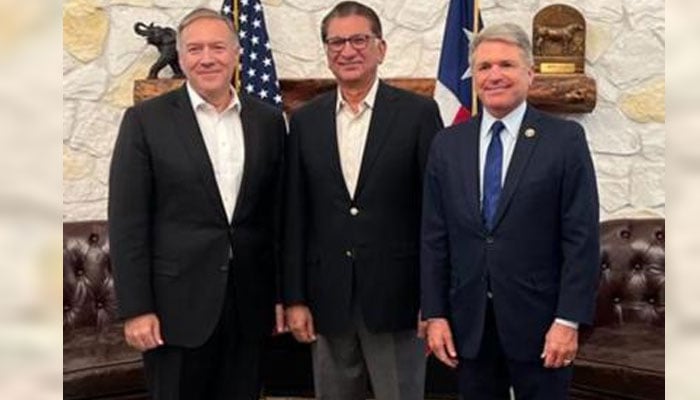 Pakistan Tehreek-e-Insaf (PTI) US President Sajjad Barki has met former US Secretary of State Mike Pompeo.
Congressman Michael McCall, Pakistani-American Republican Javed Anwar and PTI leader Atif Khan were also present in this meeting held in Houston.
Regarding the meeting, Sajjad Barki said that it was agreed in the meeting that if the Republicans come to power in America, Pakistan-US relations will improve.