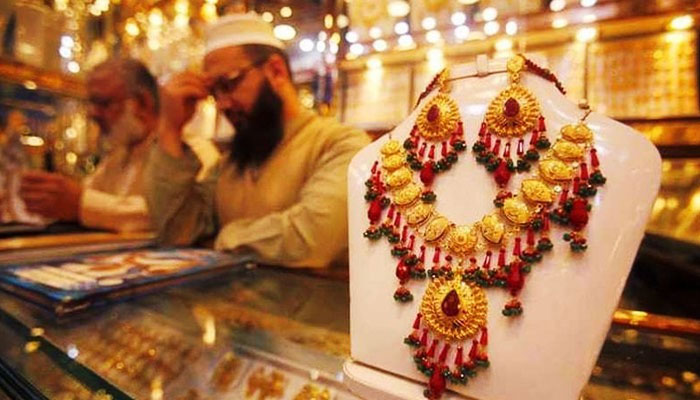 The price of gold per tola increased in the country.
According to All Pakistan Gems and Jewelers Association, gold per tola is Rs 1 lakh 52 thousand 400 after an increase of Rs 1400.
The price of 10 grams of gold is 123 thousand 658 rupees with an increase of 1200 rupees, while the price of gold in the international exchange has decreased by 12 dollars to 1 thousand 663 dollars per ounce.