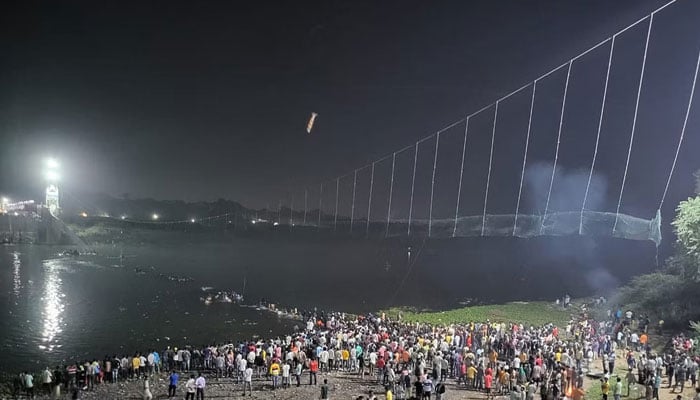 A 140-year-old bridge over a river collapsed in the Indian state of Gujarat, killing 60 people.
According to Indian media reports, there was a bridge collapse in the Indian city of Morbi where hundreds of people fell into the river.
Officials said that at the time of the accident, there were more than 500 people on the bridge who fell into the river, out of which 60 people died.
Indian media reports have said that many people have been injured in the accident, many of whom are in serious condition.
Officials say that 100 people are still trapped in the water and rescue operations are underway.
According to reports, the bridge over the river was a center of entertainment and was opened to the public on October 26 after repairs last week.
On the other hand, the state government has announced 4 and the central government has announced an aid of INR 2 lakh for those who died.
It should be noted that this bridge over the Machhu river was built in 1880 and at that time it cost 3.5 lakhs.