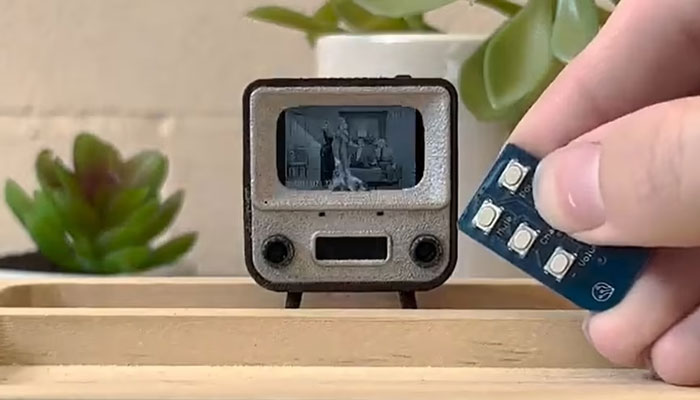 In the current era, the size of the screens of the devices is being increased, but a company has developed the world's smallest TV.

A company called Tiny Circuits has introduced 2 tiny prototype TVs.
Tiny TV 2 has a 1-inch display while 0.6 by 0.4-inch front speakers are installed.
There are 2 rotating buttons like the old TV to adjust the volume and channels.
But the more special model is the Tiny TV Mini, which is about the size of a postage stamp and has a screen of just 0.6 inches, but it can play video for up to an hour on a single charge.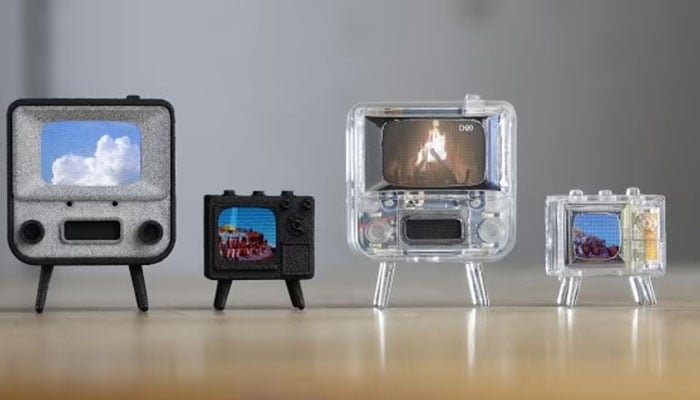 In both of them, videos can be played or loaded by connecting them to a computer with a USB cable.
Both models have an 8GB microSD card installed that can store hours of video.
Both prototype models are currently up for fundraising on Kickstarter, where they can be purchased for between $49 and $59.
And yes, infrared remote controls are also available for both, but you will have to pay $10 for that separately.