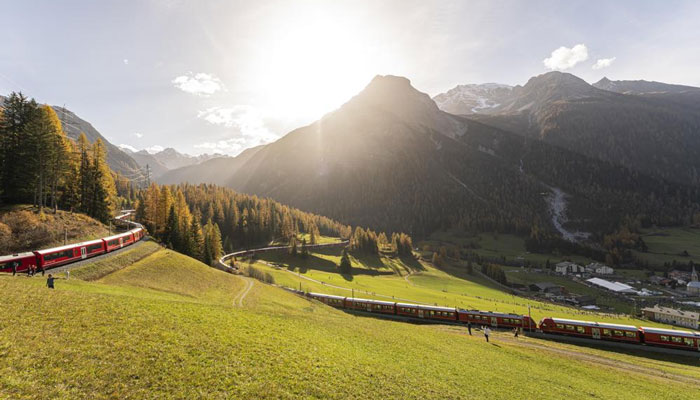 Do you know which country has the longest passenger train in the world?
If not, know that a 100-carriage train spanning a distance of more than a mile tours the Swiss Alps in Switzerland.
At least that's what Switzerland's Rhaetian Railway claims to have broken the record for the world's longest passenger train.
The 1.19-mile-long train, which runs in the Graubunden region of Switzerland, can carry 150 passengers.
This railway route was designated as a UNESCO World Heritage Site in 2008.
There are 22 tunnels in this route and the train passes through 48 bridges while circling the hills.
According to Rhaetian Railways, we are celebrating the 175th anniversary of Swiss Railways and this world record was attempted on this occasion.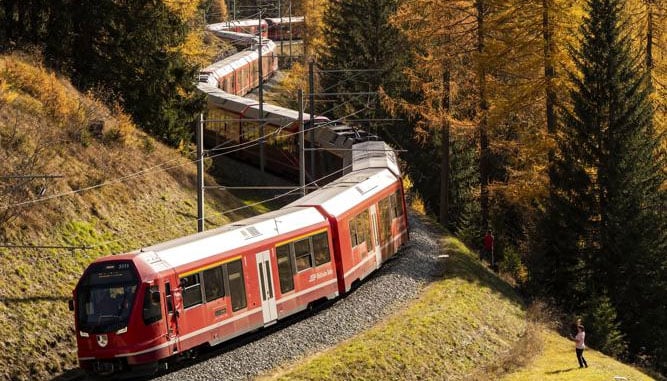 According to the company, during the Covid-19 pandemic, we faced difficulties and lost 30% in revenue, which is why we want to make people aware of our World Heritage route.
The train travels 15.5 miles through the Alps in an hour and people line up in the valley to catch a glimpse of it.
Well, some freight trains are longer than it but no other passenger train can match its length.
A Belgian train has held this record since the 90s, but it has no official status.
It should be noted that the train service in Switzerland was started on August 9, 1847.