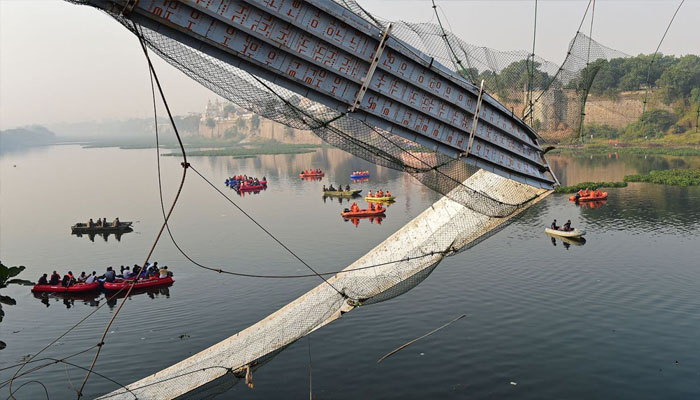 9 people were arrested after the collapse of the 140-year-old Morbi bridge in the Indian state of Gujarat.
According to Indian media, the death toll from the bridge collapse on the Morbi River has reached 141 and many people are still missing.
According to the police, after the incident, 9 suspects were arrested who belong to an electrical equipment manufacturing company located in Gujarat.
Police said the company had taken over the maintenance of the 230-metre-long bridge in Morbi city, and the bridge was reopened last week after repairs.
According to the police, the arrested persons include 2 managers, 2 ticket clerks and 2 contractors, including 3 security guards.
The police say that a special team has been formed to investigate the incident and the arrested persons will be questioned under the provisions of culpable homicide.