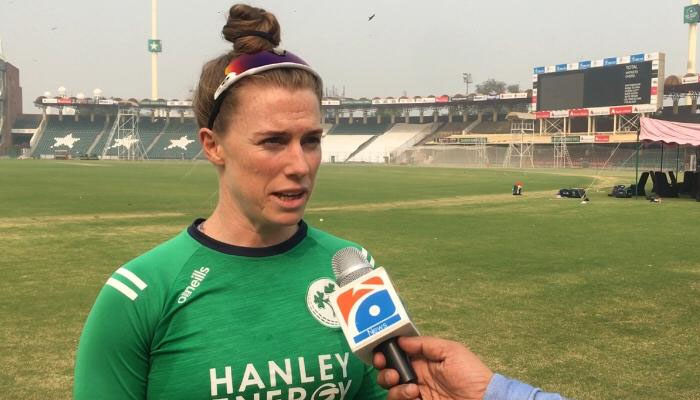 Ireland women's cricket team wicketkeeper batsman Mary Waldron says that it is an honor for us to be the first Irish team to tour Pakistan.
Ireland's women's cricket team is on a tour of Pakistan for three ODIs and three T20Is, the series will begin on November 4 at the Gaddafi Stadium in Lahore.
Irish cricketer Mary Waldron in an exclusive conversation with Geo News said that we are excited to play the series in Pakistan, we have had a great stay so far, while it was also good to come to the Gaddafi Stadium, it is an honor for us to be the visiting team. The first Irish team.
Mary Waldron said that ODIs are part of the ICC Championship, we will try to get points, the weather here is completely different, I have played in the subcontinent before, twice in Sri Lanka and Bangladesh. I have gone once.
The Irish cricketer says that I went to India for the World Cup but many players have come to this region for the first time, recently our group has gone to Abu Dhabi but it is not that hot here.
Wicket keeper Babitar said that now I have learned a few words including Salam Alaikum and Shukaran, we are here for two weeks, I will learn Urdu words, I have also eaten local food.
Mary Waldron said that Pakistan team manager asked me to eat paratha for breakfast, I will try to eat and taste something else, hopefully what I will eat will not be too spicy.