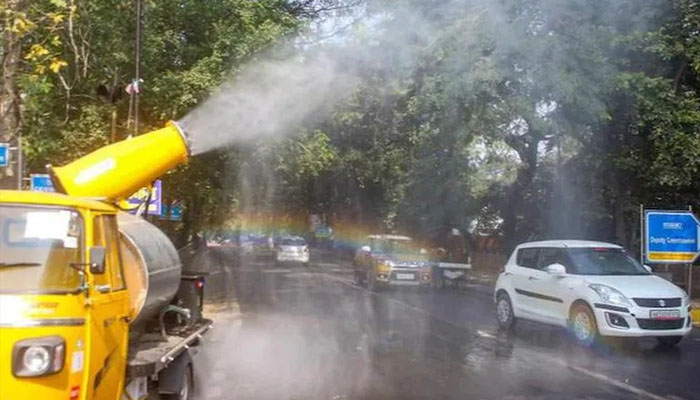 The Air Quality Commission of India has directed the administration in the city over the increasing air pollution in New Delhi Use of sprinkler and anti-smog gun is directed.
According to Indian media, the air quality of the city is very bad due to the fires in the fields, due to which the air pollution is increasing in New Delhi, while the smog has taken the form of a layer in the atmosphere.
The Commission of Air Quality Management directed the administration to use water sprinklers and anti-smog guns in the city to eliminate smog.
The commission said since there is a ban on construction in the city, the city government can use anti-smog guns and sprinklers.
The Central Pollution Control Board said Tuesday was the worst air quality day in New Delhi since January 2.