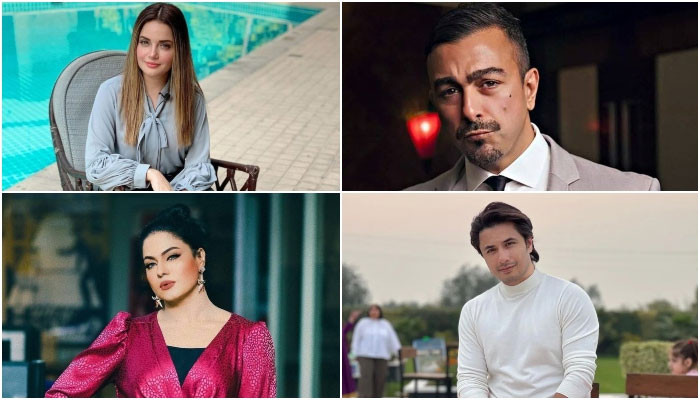 During the long march in Gujranwala, one person was killed while 13 people, including Imran Khan and Faisal Javed, were injured in firing on the container of Chairman PTI.
Senator Faisal Javed is also among the injured, besides Hamid Nasir Chatta's son Ahmed Chatta and Chaudhry Muhammad Yusuf are also injured. It is being told that Ahmed Chatta's condition is critical.
While the political leaders are condemning this incident, the actors of Pakistan's showbiz industry have also expressed their regret.
Addressing Imran Khan, actor Shaan Shahid wrote on Twitter that "the prayers of every Pakistani are with you, you are our hope and Allah will protect our hopes, God willing".
Senior actor Adnan Siddiqui lamented the incident of firing on Imran Khan and wrote that I have no words, may Allah protect Imran Khan and others.
He also prayed for the speedy recovery of all those injured in the incident.
Singer and actor Ali Zafar also issued a statement on social media and wrote that 'I still remember those days immersed in darkness after Benazir Bhutto's murder, God forbid something like this happens to Imran Khan. Can't imagine what will happen next'.
Apart from this, actress Veena Malik also wrote on social media that 'Khan's people saved Khan's life by surrounding him, these bullets did not hit Khan but 22 crore people's hearts'.
Actress Armina Khan also strongly condemned the incident of firing on Imran Khan with surprise.