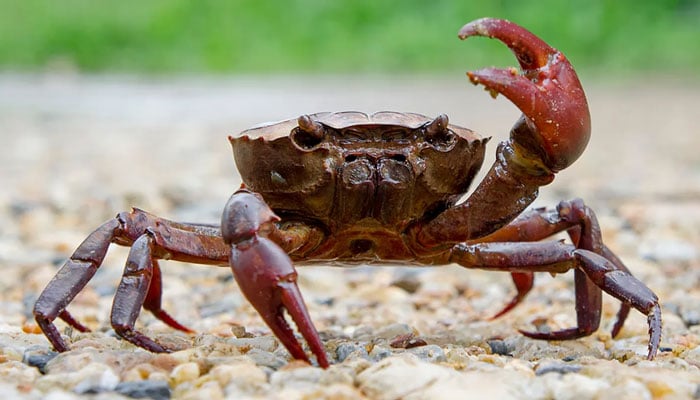 A man in China was hospitalized after eating a crab alive to avenge his daughter.

In China's Zhejiang province, a man came to the hospital complaining of severe stomach and back pain, and the doctors did not understand the cause of his illness.
After being admitted to the hospital, the 39-year-old patient Liu was found to have problems in his chest, liver, stomach and digestive system.
But the doctors did not understand what was the cause of these problems and asked the patient many times if he had eaten anything unusual or anything that could cause an allergy.
Each time the patient replied that he had not eaten anything like that.
But then the patient's wife remembered that Leo had eaten a crab alive a few months ago.
In this regard, the patient told the doctors that "my daughter was attacked by a small crab near a fountain, and I picked it up and ate it in anger."
After learning this, the doctors ran blood tests on the patient and found that he had contracted 3 different parasitic infections due to this revenge attempt.
Leo's condition is improving after the diagnosis, but he still has to undergo several months of treatment.