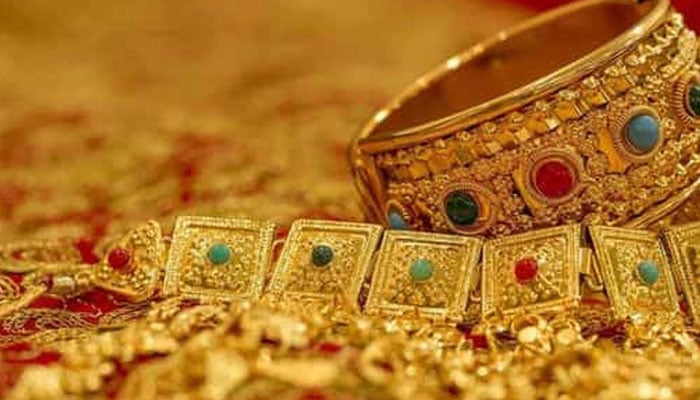 Thieves in India set a high example of generosity, sending some of the stolen gold back to the owner by courier.
According to Indian media reports, there was a robbery at a house in Ghaziabad district of Uttar Pradesh last month on the occasion of Diwali, in which the thieves escaped after stealing gold worth about 2 million Indian rupees.
According to reports, the entire family had gone to their native home to celebrate Diwali on October 23 but when they returned four days later, they were disturbed to find jewelery worth Rs 20 lakh missing from the house.
However, a report of the theft incident was filed in the local police station, after which the security personnel started an investigation, but what happened was that on October 31, the house where the theft occurred received a parcel through the courier, which surprised all the members of the house as soon as they opened it. were left
According to Indian media reports, when the family members opened the parcel, they found some of their stolen gold jewelry, which is said to be worth 5 lakh Indian rupees.
The family members noted down the address and phone number of the sender on the parcel and informed the police, after which it was found that the information was not correct, after which the CCTV footage of the courier service office was seen and the parcel was handed over to 2 persons. Seen submitting.
However, the police are conducting raids in search of the rest of the gold and the thieves.