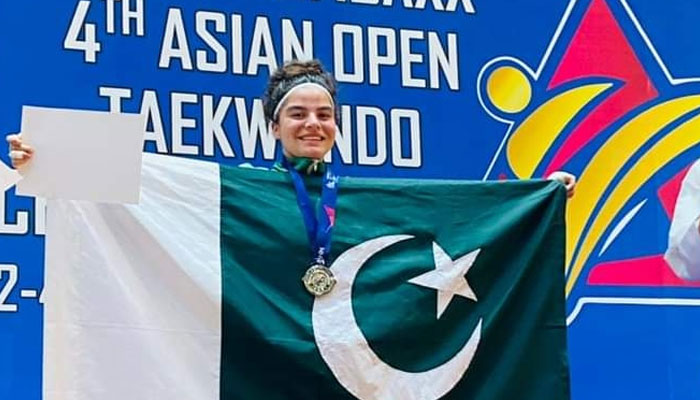 The Higher Education Commission (HEC) Taekwondo women's team won silver and bronze medals in the Asian Open Taekwondo Championships.
More than 500 male and female athletes from 23 countries, 16 senior and 5 junior weight categories are participating in the championship organized by Pakistan Taekwondo Federation at Liaquat Gymnasium, Pakistan Sports Complex.
Chairman HEC Dr. Mukhtar Ahmed has congratulated the players on their excellent performance. A total of 6 players are representing HEC in the championship. Maleeha Ali of Lahore Garrison University won the silver medal in women's under-67 kg category and Alma Shafan Ali Zai of National University of Modern Languages, Islamabad won the bronze medal in the under-62 kg category.
Ahmed Khan Haral, Director of Sports, University of Sargodha represented the women's Taekwondo team as manager.
Chairman HEC said that by organizing such international events the sports ecosystem can be boosted as well as increasing opportunities for sports tourism in the country.
Dr. Mukhtar Ahmed also thanked the government for providing a conducive environment for the youth of the country to perform better in every field of life. He said that the government is continuously assisting HEC in implementing youth-oriented projects under the Prime Minister's Youth Programme.