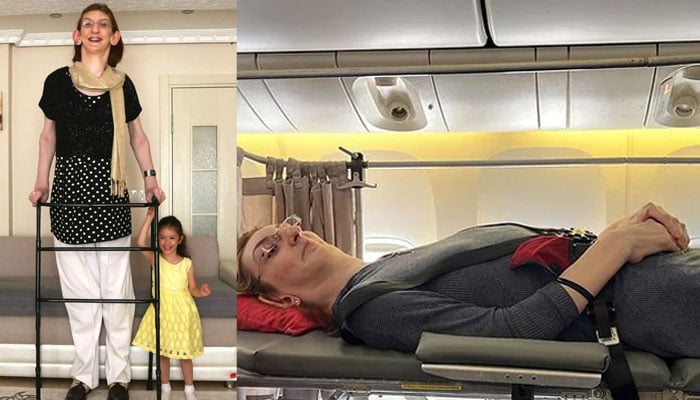 Romesa, the tallest woman in the world from Turkey, has finally taken her first flight.
According to foreign media reports, Romesa, a 7 feet and 0.7 inches tall woman, completed a 13-hour long flight from Istanbul to San Francisco by Turkish Airlines at the end of September. She traveled by plane for the first time in her life.
25-year-old Romesa has Weaver syndrome, which causes her to grow very fast and that is the reason why she is currently the tallest woman in the world according to Guinness World Records.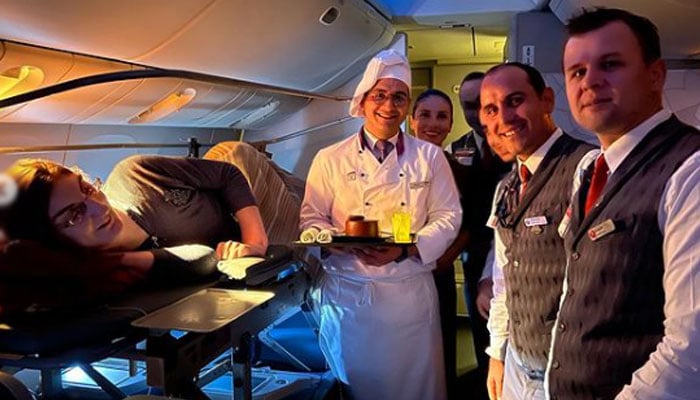 Instagram But Romesa shared photos and experience of her first flight, in which she thanked Turkish Airlines and their staff, saying it was definitely my first trip but not my last.
According to reports, Turkish Airlines specially made a stretcher with 6 seats for Romesa so that she can travel lying down easily.
Romesa held the world record for the world's tallest teenager in 2014, after which she also held the Guinness record for the world's tallest woman in October 2021.
Due to her tall stature, she has difficulty walking, so she takes the help of a wheelchair.