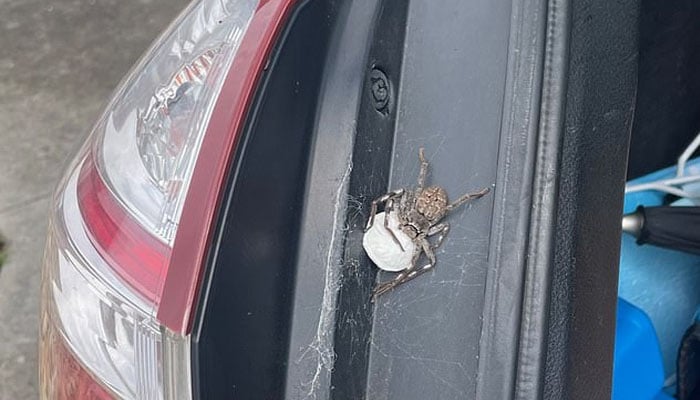 A man in Australia found one of the world's largest spiders, a Huntsman spider, in the trunk of his car. Huntsman Spider) and was horrified to see his hundreds of children.
The incident happened in Melbourne, Australia, where a man named Jared Splitt was cleaning his car.
According to media reports, while cleaning the trunk of the car, Jared Splitt saw a Huntsman Spider, along with a backpack-shaped egg bag, which he found contained hundreds of spiderlings. were also present.
Jarrad Splitt said in an interview that he was stunned to see the spider, but then killed the dangerous spider and its babies with chemicals.
It should be noted that the Huntsman spider is considered one of the largest spiders in the world, and it creates an egg-like sac of white silk in which to protect its young.