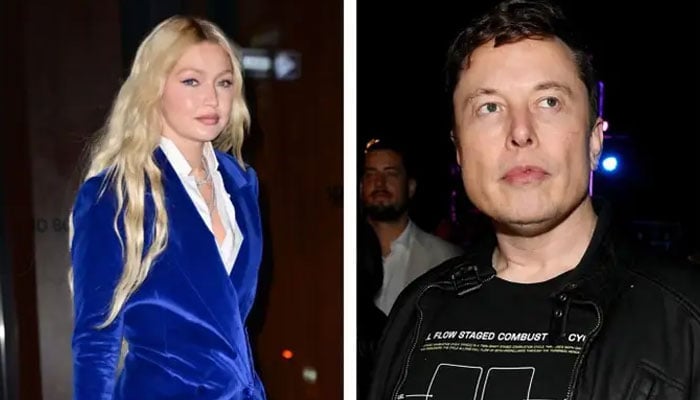 After Elon Musk took control of Twitter, famous Palestinian-American supermodel Gigi Hadid left Twitter.
Gigi Hadid announced the deactivation of her Twitter account in a story on her Instagram account.
GG Hadid said that he has taken this step on the Twitter management's decision to expel its employees on a large scale.
"For a long time, especially with the new leadership, Twitter has become a hotbed of hate and bigotry, so I don't want to be a part of it," the American model said.
Gigi Hadid said that she also apologized to her fans for leaving Twitter, through which I have been in contact with her for years, but now it is difficult to say that it is a safe platform for anyone.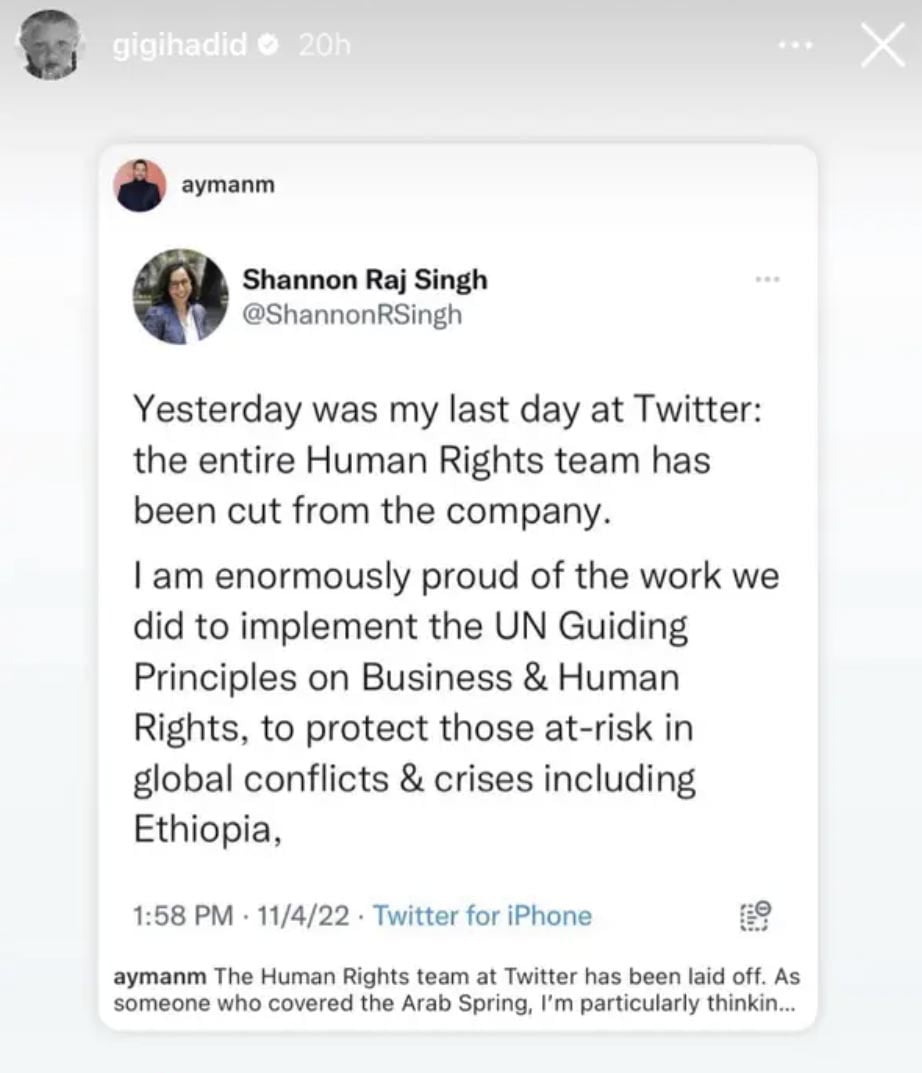 The American model also posted a screenshot of a tweet by a former member of Twitter's human rights team, in which the woman said that yesterday was her last day at Twitter, and the entire human rights team had been fired.
It should be noted that after Elon Musk, the founder of Tesla and SpaceX, took over the control in recent days, his former friend and Hollywood actress Amber Heard also quietly left Twitter.
It should be noted that since Elon Musk took control, many Twitter employees have been fired and most of them are being fired. According to American media, half of Twitter's 7,500 employees will be fired.