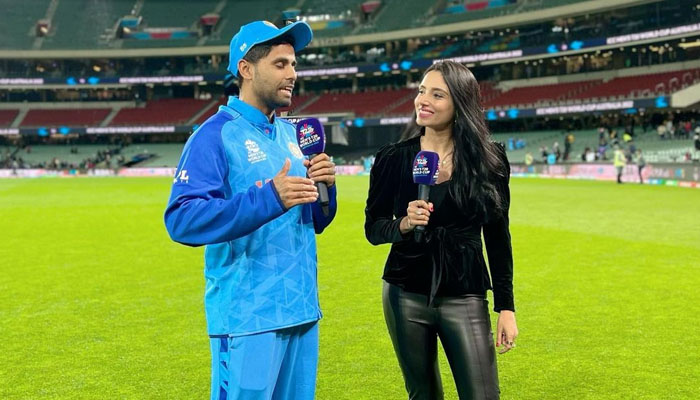 India's stylish batsman Surya Kumar Yadav was not aware of the ranking of T20 batsmen released by the International Cricket Council (ICC).
Last week, the new ranking of T20 batsmen was released, according to which Surya Kumar snatched the first position from Pakistani wicketkeeper batsman Muhammad Rizwan, with whom he became the number one batsman in T20, while national wicketkeeper batsman Muhammad Rizwan now are in second place.
In this regard, Pakistani presenter Zainab Abbas, who is currently in Australia on behalf of ICC, interviewed Surya Kumar, the video of which was released by ICC.
This interview was done after the match between India and Bangladesh in which India won by 5 runs and Surya Kumar scored 30 runs off 16 balls.
Zainab started the short interview by congratulating Surya Kumar and saying 'First of all congratulations on your success, you have become the number one batsman in T20'.
In response, Surya Kumar said in surprise, 'Really?' To which Zainab said 'Yes, of course, don't you know about this?'
"No I didn't know about it, I just picked up my phone, I got many messages from family and friends, this is definitely a big achievement for me because I have worked so hard for it," said the Indian batsman. .
Surya Kumar told Zainab that 'It was very difficult to reach here but to maintain this position is the most difficult, it will be a challenge and I will try my best to maintain it'.