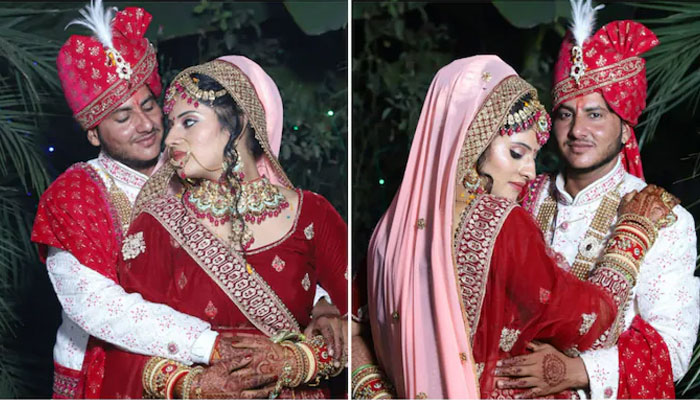 An amazing incident happened in India where a female teacher changed gender to marry her student.
According to Indian media reports, a physical education teacher in the state of Rajasthan got married to one of his own students after changing his sex.
A female teacher named Meera fell in love with her student Kalpana to such an extent that she got her gender changed and then married her.
The female teacher, whose name has changed to Arvo after undergoing gender reassignment, says that everything is permissible in love, so I also changed gender to get love.
According to Indian media reports, Meera met her student Kalpana during class at school, Kalpana is a kabaddi team player and will leave for Dubai for an international competition in January next year.
Arvo says he fell in love with Kalpana after seeing her playing in the school ground but I was a girl then, I thought I was a boy. So I always wanted to undergo sex reassignment surgery but I took the big decision and had my first surgery in December 2019.
On the other hand, Kalpana says that she too loved Aaroo for a long time and even if his gender had not changed, she would have married him.