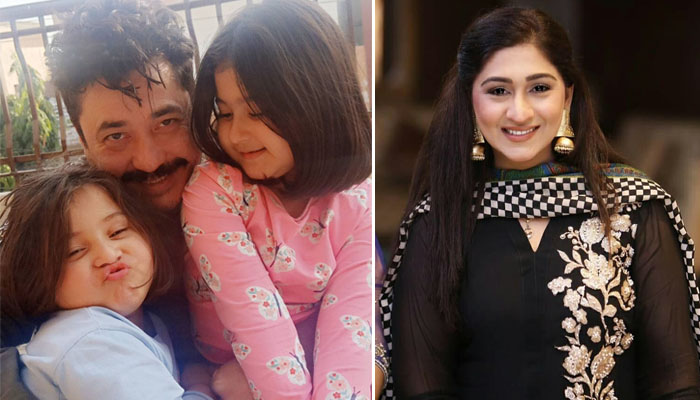 Pakistani actress Madeeha Rizvi and actor Hasan Nauman divorced after 9 years of marriage.
The actress shared a post on Instagram yesterday in which she confirmed that she and Hasan Nauman have decided to separate.
Madeeha Rizvi said in her post that 'Hasan and I have amicably taken the final decision of divorce after spending many years together'.
The actress wrote, "We tried a lot to improve the relationship, spent some time together and apart to see what would be best for the relationship, after which the final decision was made that divorce was the best solution." .
"We are a family now and in the future as we will be raising our daughters together. We appeal to everyone to respect our privacy during this difficult time," he added. Remember in your prayers'.
It should be noted that Madiha and Hassan got married in 2013 and they have two daughters.
Madeeha Rizvi is the daughter of the famous actress of yesteryear, Diba, while the actor Hasan Nauman is the son of the famous actor Rashid Naz.