One very famous name in the history of ancient Egypt is that of Queen Qalopatra, whose beauty is considered exemplary.

Surprisingly, after 2 thousand years, the tomb of Qaluptra has not been discovered.
But archaeologist Kathleen Martinez, who has been working to find the tomb of Qalapatra for 20 years, has made great progress in this regard.
Kathleen Martinez from the University of Santo Domingo and her team have discovered a 1,305-meter-long network of undersea tunnels whose design is being hailed as an engineering feat.
More than 1,500 artifacts, including coins and statues of Alexander the Great and Queen Qalopatra, have been discovered so far during the excavation, Kathleen Martinez said.
But he said that the most important discovery is the tunnels that lead to the Mediterranean Sea.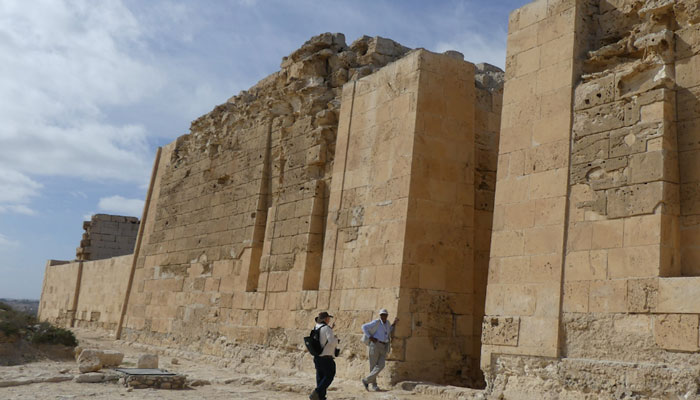 They said that in the next phase they will search for the missing tomb of Queen Qaluptra in this underwater structure.
Kathleen Martinez's search uncovered clues that suggested the tomb of Qalapatra may be in the ruins of Taposiris Magna on the northern coast of Egypt.
It should be noted that Qaluptra was the last ruler of the Ptolemaic Empire of Egypt, after ruling from 51 BC to 30 BC, the queen committed suicide at the age of 39.
Films have been made on this historical character but still not much is known about him.
According to Kathleen Martinez, she researched 20 sites in Alexandria, but none quite like Taposiris Magna.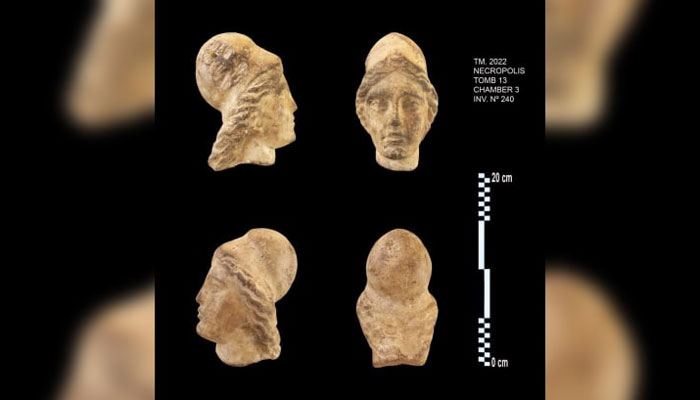 Excavations so far have revealed a temple and tunnels to an ancient Egyptian goddess under the sea, and according to Kathleen, this is another indication that Qalopatra's tomb is located here, as Qalopatra was associated with this Egyptian goddess. .
According to the Egyptian Ministry of Tourism, earthquakes have been occurring in this coastal area for centuries, due to which various parts of Taposiris Magna have collapsed and submerged under water.
According to Kathleen, it is too early to say anything, but she is hopeful that Qaluptra's tomb will be found here.
He said that if these tunnels lead to Qaluptra's tomb, it will be the most important discovery of this century.