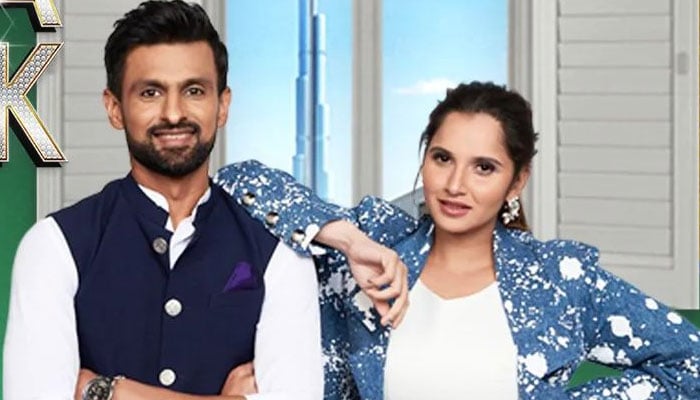 The show of former Pakistan captain Shoaib Malik and his wife and Indian tennis star Sania Mirza has been announced.
For the past several days, news of separation between Sania Mirza and Shoaib Malik has been coming out, but none of the two stars have confirmed or denied their news.
The two got married in April 2010 and have a 4-year-old son named Izahan Mirza Malik.
On the other hand, Shoaib Malik and Sania Mirza's show has been announced. Urdu Flex has announced in its post that 'The Mirza Malik Show' will be on air soon which will be aired soon on the OTT platform.
Meanwhile, social media users have also expressed their happiness on the announcement of the show.