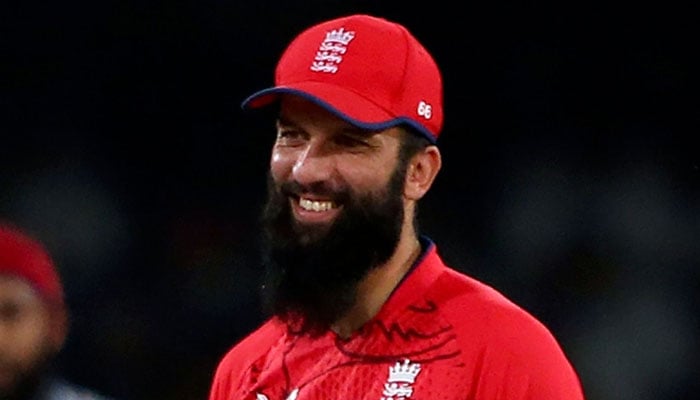 English cricketer Moeen Ali has said that by playing more, there is no fear of opponent's strategy.

Speaking to the media after the T20 final in Melbourne, played a lot of cricket with Pakistan recently which gave an idea of ​​the opponent, when you play a lot with an opponent you know how to compete, playing well in Pakistan. He came who had confidence.
Moeen Ali said that Pakistan and India don't play each other much, so both of them feel more challenge, I thought that we should not let Pakistan score more than 160 runs, but our bowlers performed very well.
He said that when Shaheen got injured, it was expected that a big over would be taken, Pakistan had bowled very well today, looking at Pakistan's bowling and the wicket, it was expected that we would get a challenge.
It should be noted that in the final of the ICCT Twenty World Cup, England has won the T20 cricket crown by defeating Pakistan by 5 wickets.
Playing first at the Melbourne Cricket Ground, Pakistan scored 137 runs for 8 wickets in 20 overs. In response, England completed the target of 138 runs for 5 wickets in 19 overs.