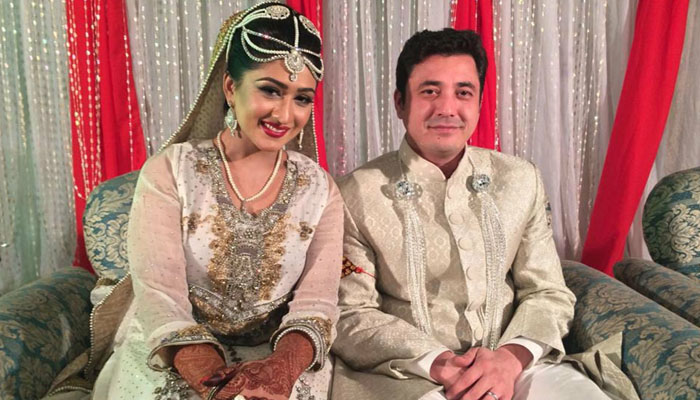 Actor Hasan Nauman rejected his ex-wife actress Madiha Rizvi's statement regarding divorce.
A few days ago, Madeeha Rizvi shared a post on Instagram in which she announced that 'Hasan and I have amicably taken the final decision of divorce after spending many years together'.
Hasan Nauman rejected Madeeha's decision to divorce by mutual consent and wrote in an Instagram post, 'I want to announce that we are indeed divorced but it was not by mutual consent'.
The actor wrote 'I am concerned about the life and future of my two daughters, I did not want the daughters to live without their parents, so I did not want this divorce'.
Hasan wrote 'Madeeha exercised her right to divorce which led to this decision'.
It should be noted that Madeeha and Hasan got married in 2013 and have two daughters, but now the couple got divorced after 9 years of marriage.
Madeeha Rizvi is the daughter of the famous actress of the past, Diba, while actor Hasan Nauman is the son of the famous actor Rashid Naz.