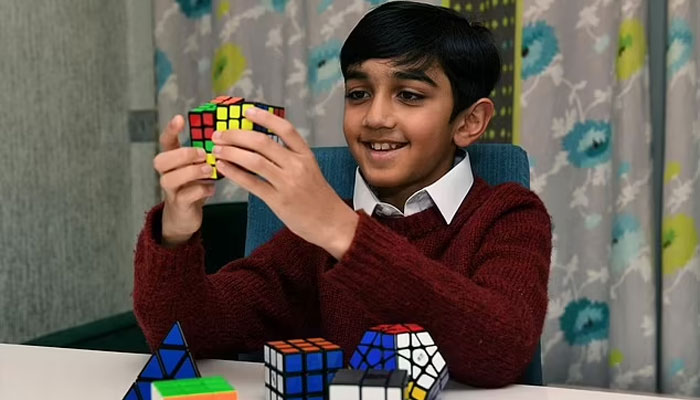 An 11-year-old child has beaten the great scientists Einstein and Stephen Hawking in an IQ test.

In fact, he has achieved the highest possible score on the Mensa IQ test.
11-year-old Yusuf Shah scored 162 on the Mensa IQ test.
Stephen Hawking scored 160 in the Mensa test and Einstein never took the test but it is believed that his score would be 160.
According to Yusuf Shah, who hails from the British city of Leeds, his friends at school used to tell him that he was very intelligent and that's why he decided to be a part of the IQ test.
According to Yusuf Shah, 'I always wanted to know if I was among the top 2 percent of people who scored in this test or not'.
Yusuf Shah, a sixth-grader, hopes to study mathematics at Cambridge or Oxford in the future.
Apart from studies, Yusuf Shah likes to play with Rubik's Cube or brain games.
Yusuf's mother Sana said, "I am proud of my son, he is the first member of the family to complete the Mensa test. In fact, I was a bit worried that he might be bullied by the adults at the test center, but he did." Performed brilliantly'.
Yusuf's 8-year-old brother Khalid is also keen to complete the Mensa test in a few years.
Yusuf's father Irfan said that preparing for the test was quite difficult.