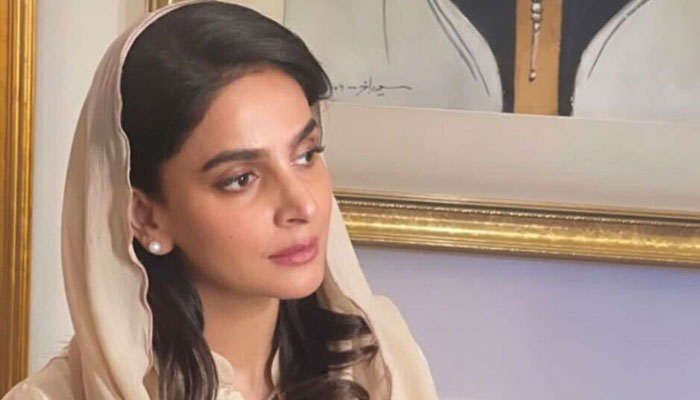 The brother of famous actress Sabr Qamar, who showed the essence of her acting in Bollywood including Pakistan, passed away.
Actress Saba Qamar informed her fans about the sad news of her brother's death through her Instagram story.
The actress shared a story on Instagram that read 'Ana Allah Wana Ilya Rajioon' and under it Saba Qamar wrote Munna for her brother.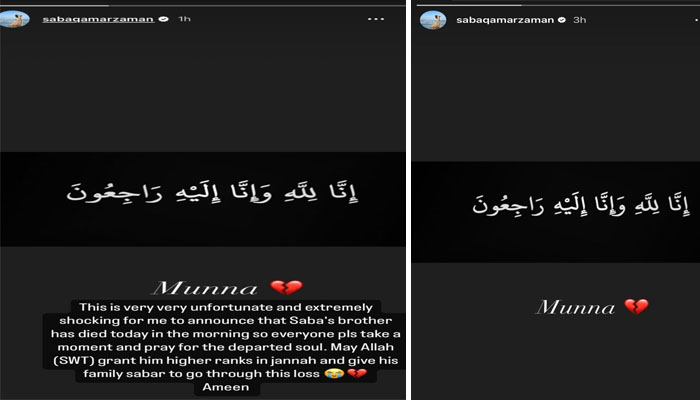 This news has also been confirmed by Saba Qamar's manager Michelle Cheema, Michelle wrote on her Instagram story that 'It is a sudden and surprising news for me that Saba Qamar's brother passed away this morning. Is.'
At the same time, he requested the fans and wrote that 'Allah should pray for forgiveness for the deceased, may Allah subhan ta'ala raise the ranks of the deceased in heaven and may Allah give patience to his family for this loss.'