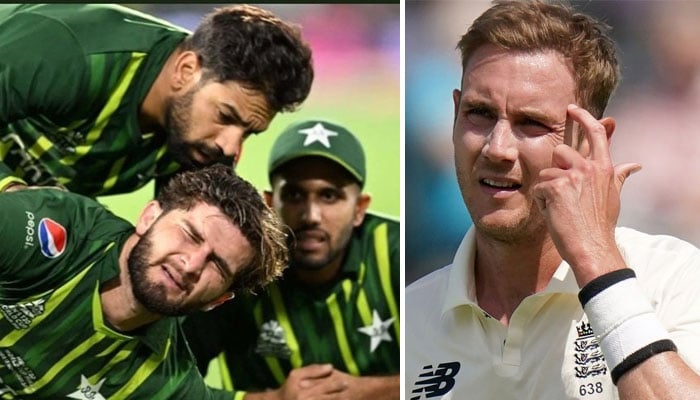 England's test cricketer Stuart Broad could not help but admire the courage of national team fast bowler Shaheen.
In the final of the T20 World Cup, Shaheen was caught by English player Harry Brooke, after which he suffered a knee injury again, but nevertheless came to bowl his next over.
Shaheen bowled the first ball of the 16th over after which he could not complete the over due to pain and left the field after which his over was completed by Iftikhar Ahmed.
In this regard, there were reports that Shaheen may not play the series against England and New Zealand in December due to injury.
The English player reacted to a journalist's tweet about Shaheen's injury and praised the fast bowler's bravery.
Stuart Broad wrote 'It will be bad news for Shaheen if he misses England and New Zealand'.
He praised Shaheen and said 'Shaheen proved how brave he is and how much dedication he has to his game that he bowled in the final despite being injured'.