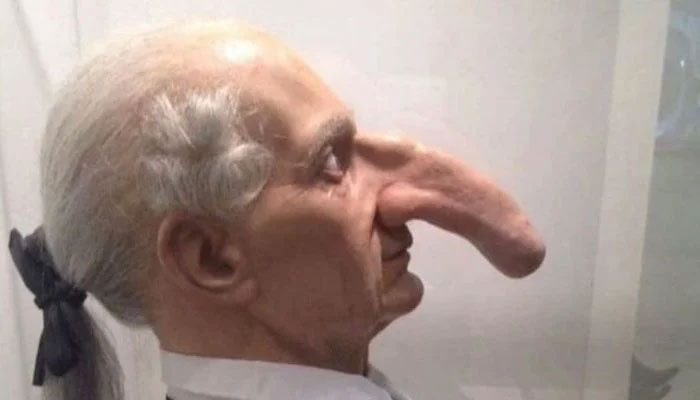 300 years have passed but till date no one has been able to break the record of an 18th century man, Thomas Wedders, who is believed to have the world's longest nose measuring 7.5 inches.
According to foreign media reports, it is believed that Thomas wandered around Yorkshire, England to show off his long nose to people, but unfortunately there were no cameras to record pictures of the nose at the time.
History shows that Thomas Wedders, a circus performer who lived in England in the 1770s, had a 19 cm (7.5 in) long nose.
The British magazine 'The Strand' published an article in 1896 referring to Thomas's long nose.
The article stated that if such a nose was ever important in showing a person's importance, the person should have deposited all the money in Britain's famous Threadneedle Street (where the banks were located) and the whole of Europe. would have conquered but either the man's chin was too weak or his forehead too low, or nature had not given him brains.
The article added that the Yorkshireman died in the same condition he had lived in, described as mentally deranged and stupid.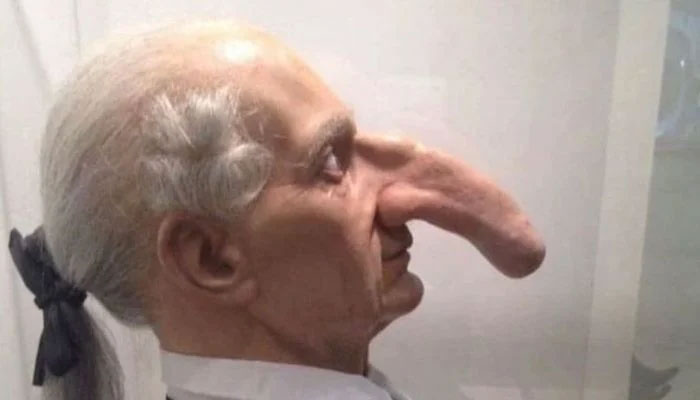 According to reports, an artist made a wax sculpture of Thomas's face and immortalized him forever. This statue is in the American Museum.
Although not much is known about his life, he is said to have performed in a circus and died in his early 50s.
Recently, a photo of Thomas's statue went viral on social media, users were surprised to see such a long nose and also made interesting comments.
According to reports, Thomas Vaders' name is also listed in the Guinness Book of World Records for his alleged 7.5-inch nose.