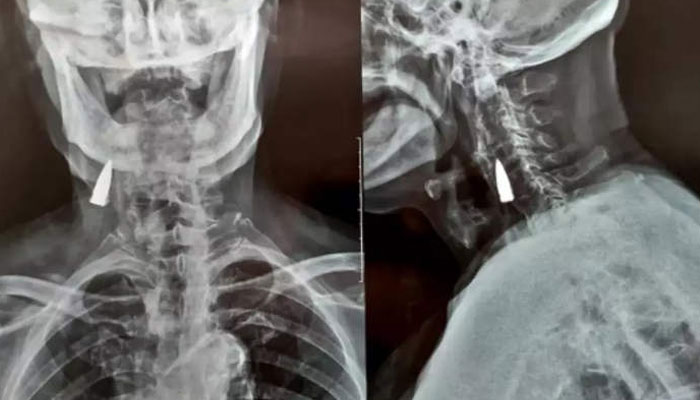 An amazing incident has come to light in China where a 95-year-old man is living a healthy life despite having a gunshot stuck in his neck for the past 7 decades.
Surprisingly, for 77 years, the man never realized that there was a bullet in his neck.
According to foreign media reports, former Chinese soldier Zhao fell down from the balcony of his house in the past few days, he did not feel any pain at the time, but later his family took him to the doctor due to neck pain.
However, upon arriving at the hospital, the doctor suggested an x-ray of the patient. From the x-ray, it was found that an old gun bullet was stuck in Zhao's neck.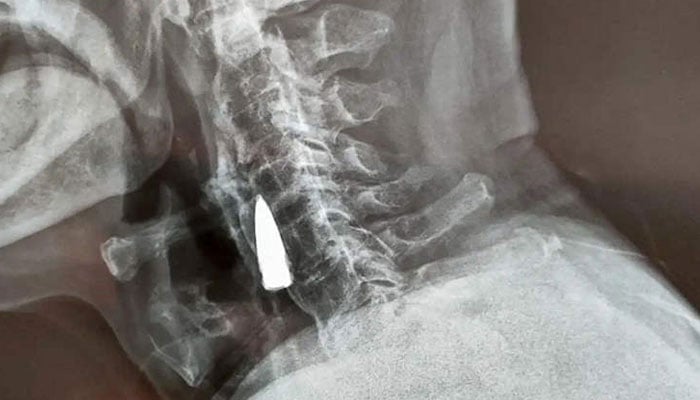 Zhao, 95, told doctors that he had joined the Chinese army as a teenager and fought in two wars. Can't remember.
According to him, he only remembers that he was seriously injured while carrying a wounded comrade across the river during the war in 1944. There are bullet marks on his body. Therefore, he himself has guessed that it was The bullet probably hit him in the neck while crossing the river.
Zhao believes the bullet allegedly entered through the left side of the nose and exited through the teeth before entering the neck, piercing the upper jaw.
After examining the X-rays, the doctors told Zhao and his family that the pill was close to some major blood vessels and since it had not caused Zhao any problems so far, it was best to leave it in the neck.
"I have been living a healthy life for the past 7 decades, so there is no reason to take out the pill now," Zhao said.